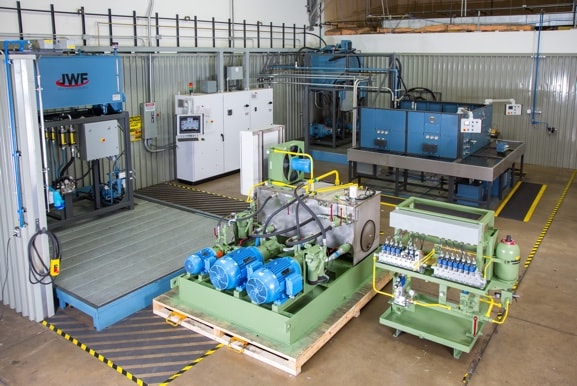 JWF Technologies –
North America's Largest Distributor of Stabilus Gas Shocks
JWF Technologies is a fluid power and motion control components distributor with advanced custom engineering solutions and the largest North American distributor of Stabilus gas shocks with several locations including Cincinnati, Cleveland, Detroit, and Ontario, Canada. We pride ourselves on being able to deliver timely order-fulfillment and design assistance to a wide variety of customers in the mobile, medical, industrial, material handling, furniture, and food procession industries. Additionally, we gladly handle small and large-size orders from two to over 2,000 products with the same commitment to service.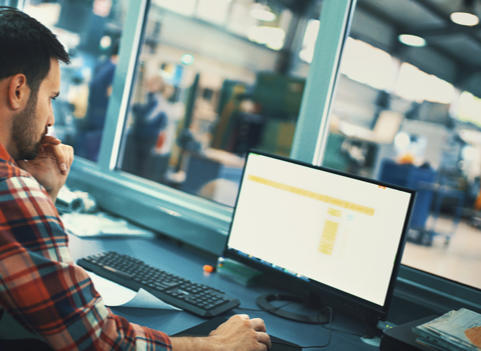 Gas Spring Design Assistance
Have a specific motion control application you're working on? As the largest distributor of Stabilus Gas Springs in North American, JWF provides custom design assistance for motion control applications utilizing Stabilus products including gas springs, locking springs, and hydraulic dampers. Our patented Einbau software allows us to provide detailed information on mounting points, handle loads, temperature compensation, and life expectancy within our simulation.
Submit a Design Request
ONE COMPANY,
THOUSANDS OF COMPONENTS,
CUSTOM SOLUTIONS
We understand that off-the-shelf components don't always fit your needs, but timeliness is ideal. This is where JWF comes in. We're able to design a custom solution that not only resolves your challenges and is tailored to your specifications, but that is faster to market to keep your organization on track. Whether your application requires Stabilus gas springs, components from our other trusted manufacturers, or a completely custom engineered system, JWF can do it all. With more than four decades of experience in the fluid power industry, we are experts in custom engineered solutions that go above and beyond to help you reduce costs, decrease assembly time, and enhance reliability.
QUESTIONS? CONTACT US
If you require additional information on JWF's gas spring, hydraulic, pneumatic, and electromechanical products or custom engineering capabilities, contact us. We'd be happy to assist with anything you need! Fill out the required fields in the form below and submit your inquiry. A member of our team will be in touch with you shortly.