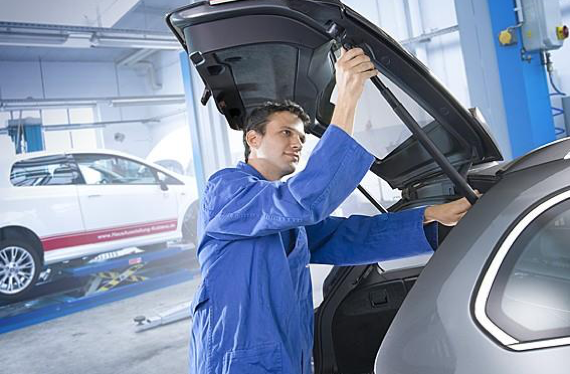 Installation Tips for Stabilus Industrial Gas Springs
Stabilus components are built to perform under even the highest of demands. To ensure you get the most out of your gas struts and dampers, explore our tips and guidelines for installing and maintaining your Stabilus components. Below, you will find helpful information regarding installation tips, mounting orientation, functional safety, transportation, disposal, and much more.
Application of Stabilus Industrial Gas Springs
Gas springs must be customized for special applications – on the basis of specifications and drawings.
Mounting Orientation Installation for Stabilus Gas Springs
Unless designed for non-orientation specific installation, install gas springs, so that the piston rod points down in the inactive state. This will ensure optimum lubrication of the guide and sealing system at all times.
Non-Jamming Stabilus Gas Springs
In order to maintain longevity, gas springs must not jam or be subjected to bending or lateral forces. We offer suitable end fittings, such as angle joints, designed to ensure a non-jamming alignment during installation.
Functional Safety of Stabilus Gas Springs
The functional safety of gas springs primarily come from their smooth piston rods and seals that keep the gas pressure on the inside. They should not be subjected to bending stresses, nor be installed if they've been damaged in after-sales mechanical processing. Welding, as well as contamination or paint on the piston rod, can cause device failure. Avoid modifications, manipulations, impacts, tensile stress, heating, painting, and imprint removal. Additionally, refrain from installing defective or improperly altered products.
Temperature Range of Stabilus Gas Springs
Stabilus gas springs are designed for a default temperature range of -30 degrees Celsius to +80 degrees Celsius. There are varieties available for more extreme applications.
Stabilus Gas Springs Maintenance
Stabilus gas springs are maintenance-free, requiring no greasing or lubrication. They are designed for their respective applications and boast many years of flawless function.
Transportation and Storage of Stabilus Gas Springs
Gas springs should be stored with the piston rod pointing down and actuated after six months of storage. In order to avoid damage and contamination, do not transport gas springs in bulk, use thin packaging film or adhesive tape.
Disposal of Stabilus Gas Springs
When gas springs are no longer needed, they should be disposed of in an environmentally-friendly manner. The best way to do this is to drill them open, allowing the compressed nitrogen and oil to be drained. For more specification details, please refer to STAB specification 1000 9375.
QUESTIONS? CONTACT US.
If you require additional information on JWF's gas spring, hydraulic, pneumatic, and electromechanical products or custom engineering capabilities, contact us. We'd be happy to assist with anything you need! Fill out the required fields in the form below and submit your inquiry. A member of our team will be in touch with you shortly.