ADD COPY HERE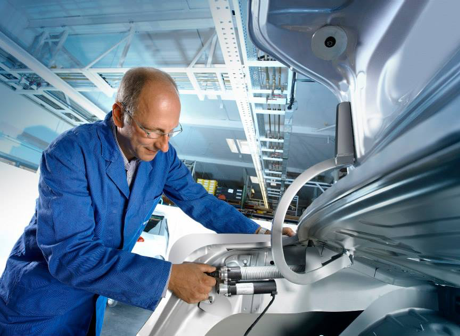 Environmentally-Friendly Recycling of Stablius Gas Springs & Dampers
Stabilus gas springs and dampers are manufactured using high-quality materials that, with proper disposal, can be easily recycled. If you're unsure about a product or are unable to dispose of it according to the instructions posted here, we would be happy to assist you with the proper disposal of your Stabilus gas springs so we can do our best to help protect the planet. Contact us today for assistance!
Step-by-Step Instructions for Proper Component Disposal
In order to facilitate proper disposal of retired Stabilus gas springs, we have provided a helpful guide to assist you in the process. Simply find the appropriate product on the table, and our instructions will show you step-by-step how to dispose of it.

QUESTIONS? CONTACT US.
If you require additional information on JWF's gas spring, hydraulic, pneumatic, and electromechanical products or custom engineering capabilities, contact us. We'd be happy to assist with anything you need! Fill out the required fields in the form below and submit your inquiry. A member of our team will be in touch with you shortly.