NORTH AMERICA'S LARGEST STABILUS GAS SPRINGS DISTRIBUTOR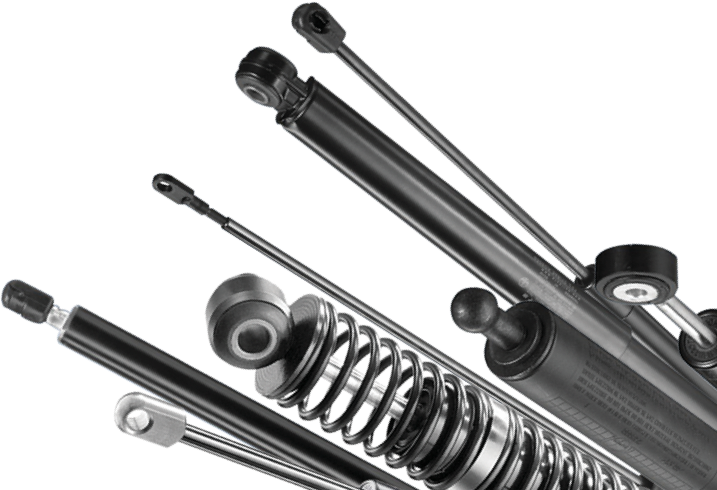 Stabilus Lift-O-Mat
Stabilus gas springs in the LIFT-O-MAT line are designed for controlled motions like lifting, transport, and adjustment. With force assist and optimal weight equalization, LIFT-O-MAT offers fluid movement and dampening to provide safe motion sequences.
Stabilus Bloc-O-Lift
The BLOC-O-LIFT line of Stabilus locking gas springs offer ergonomic optimization for workspaces with unmatched weight equalization and user-friendly function. BLOC-O-LIFT provides the safe opening and closing of lid drives, as well as height adjustment to tables and chairs.
Stabilus IndustryLine
IndustryLine from Stabilus offers custom gas springs and components made to spec and in small quantities depending on your needs. If you require specific dimensions, extension force, locking or non-locking motion, etc., it can be developed and supplied with IndustryLine.
EIVO
When you request a custom engineering solution from JWF Technologies, we use our patented EIVO software which simulates aspects like mounting locations to provide the rack designer and end user with an ergonomically safe solution for motion control.
Custom Solutions
JWF Technologies is North America's largest distributor of the Stabilus gas spring, sometimes referred to as gas shocks. Serving a variety of industries including automotive and medical and featuring a vast inventory of components, JWF can assist you in designing a custom gas spring solution tailored to your needs. Utilizing our patented "Einbau" software, we can provide detailed information regarding mounting points, handle loads, temperature compensation, and life expectancy. Contact us today to find out how a Stabilus gas spring system from JWF Technologies can benefit you.